57 BelAir

Watch us bring this Classic into the 21st century!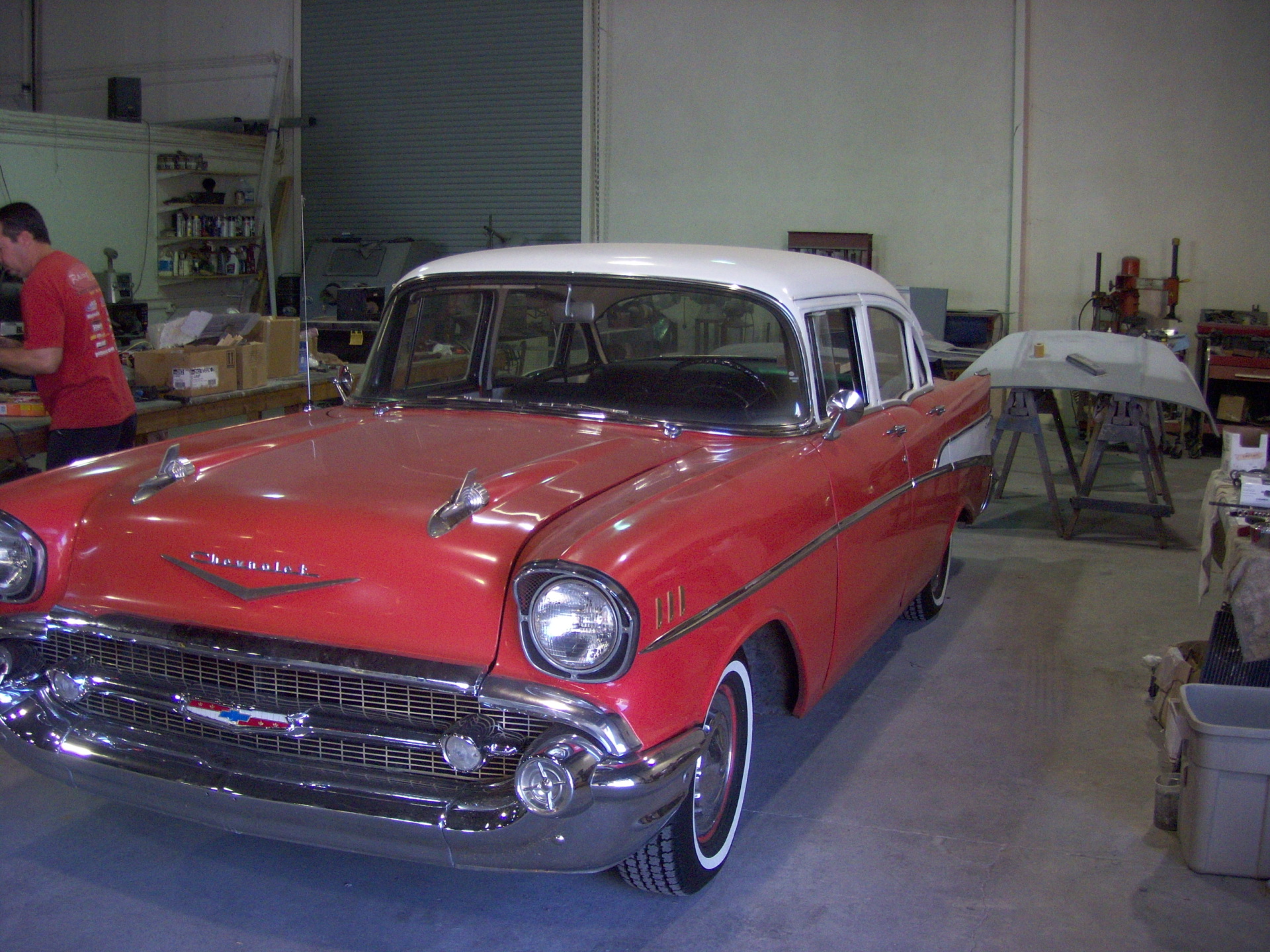 Here she is, pretty good condition, but in need of a makeover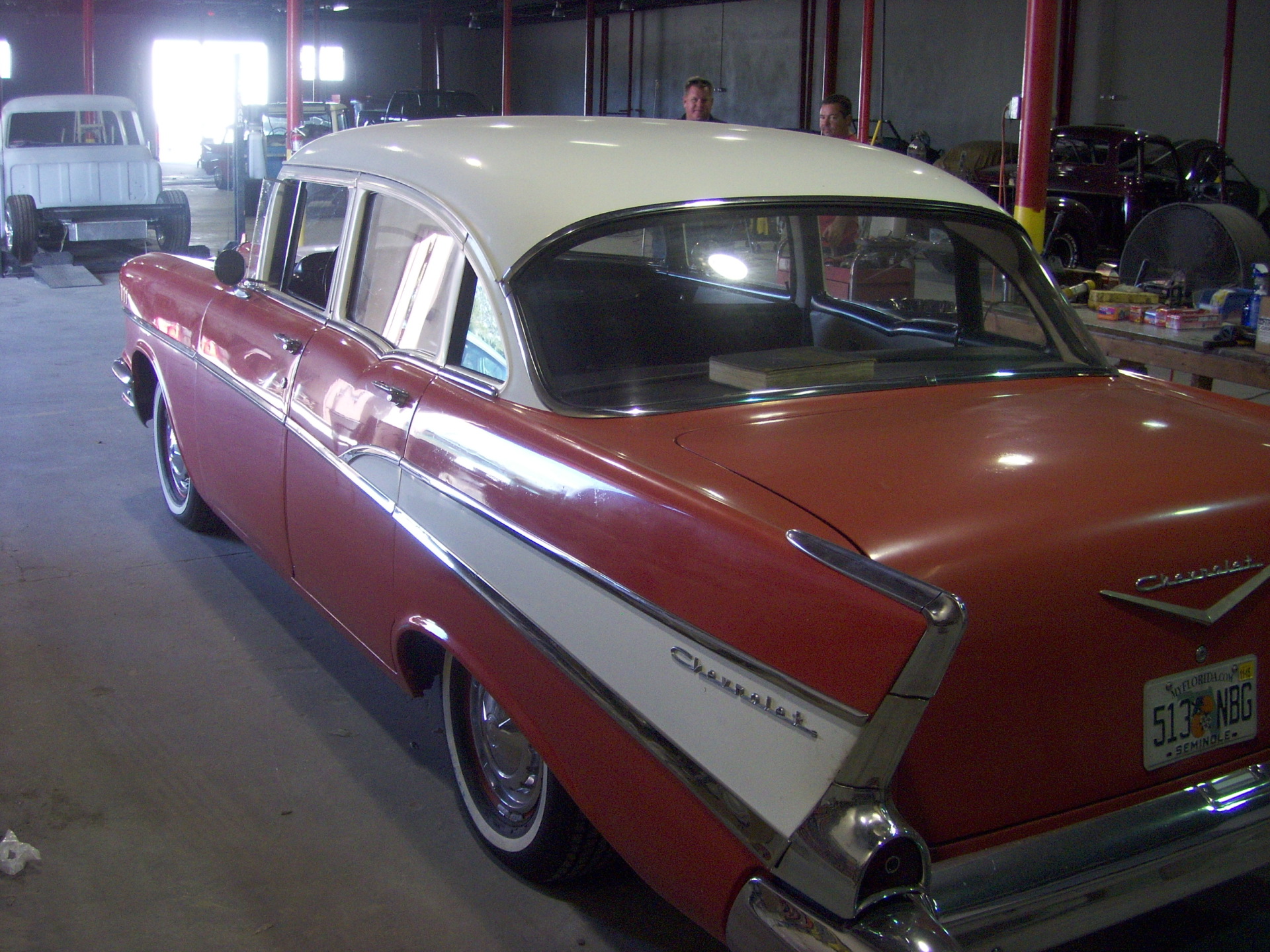 All the chrome and bolt on parts are removed.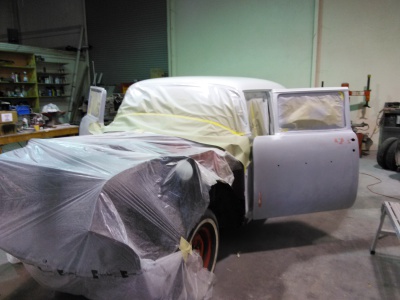 With the front clip, trunk, bumpers and rear skirts removed the body work commences.
All of the glass and interior must be taped and papered to protect it from overspray, dust or damage. With the door panels removed the jambs, rockers and door edges are repaired, primed and sanded to remove any damage, dents or scratches.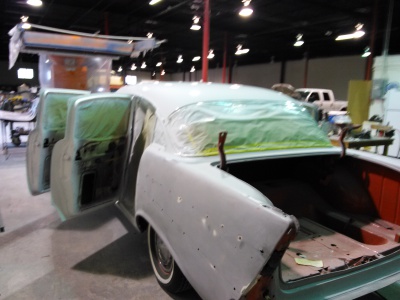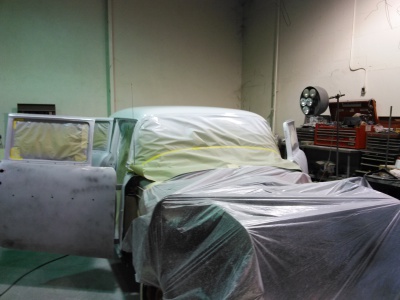 Next comes body damage repair and primer.Then
lots of block sanding to insure a smooth finish

After painting the body, the assembly starts........


After all the pieces are put back together, a nice buff and polish and the end result is amazing!